Finnish Vacation Tales 2004, written by Amigoh.
As our mom and dad promissed this year we went again to Finland.
First we took a ferry From Rostock to Hanko.


You see how big the boat is? Mom couldn't even get it on 1 photo!
It is 250 meters long, has 10 decks and can carry 1000 passengers and 230 cars!!!

As soon as we entered the cabin we started to look outside, you can see so many interesting things!
But as our girl Carissa is still a puppy, she got very tired after our long trip and decided to go to sleep....


After her nap we went to see a beatiful sunset on the deck.


I can assure you that there is nothing more romantic then looking at the sunsets on the sea....


22 hours on the boat passed very fast, then we drove another 400 km,
and finally!!!! We are at our dream house!
How do you like the view from our terras?


We still had our private bedroom, just this time we shared it with 3, nice and cosy!


First week we stayed with 3 of us, and our mom and dad of course.

Our days were just perfect...
We had a lot of swimming with mom, it was great, because we allowed her to take us at the back,
and we drove her around in the lake.
You should try it once, it's real fun!


Then we made boat trips with dad:(this year Gryff was more punctioal and arrived in time for the departure!)


I also went for berry picking with mom.
We definitely love each other!!!


After all these water activities, I got a cold tail, but Gryff agreed to lay all the time on it to keep it warm,
and it cured very fast! I have the best brother!

Oh, no, don't take the photo fo me like that!


By the way, did you know, that our cottage is just 750 km from the Polar Circle?
Whole summer the sun doesn't go to sleep, and you can enjoy incredibly beautiful scenery of the sun colors at night.
What do you think of these photos taken at 3 o'clock in the morning?


Romantic, isn't it?
I am happy I had my girl-friend Carissa with me!


After my tail was cured, and I was in top shape again, I decided to organize Finnish Summer Olympic Games,
and invited my friends, so we would have some competion.

Let's see, are they are coming already?


Yes, Yes, here they are!!!
Let me introduce them (from left to right)
Xanthos Pickpocket, Xanthos Gryffindor, Me, Xanthos Carissima,and laying:
Xanthos Orinoco, Onnore D'Alon Gautier, Onore D' Alon Gerda.


As soon as they arrived, we had a meeting to organise the olympic camp


The next morning the games started, so let's see which competitions we had:

First is power lifting; I tried,


Carissa had 2 tries


Arina (Xanthos Orinoco) tried to take the haviest weight, but unfortunately didn't suceed!


So as you can see Gryff is a real winner!!!


Then, wrestling, unfortunately I lost to Carissa....
I was very upset, can you imagine to loose to a puppy girl?!!


Then there was water diving, as you can see, I definitely won from Fred! (Xanthos Pickpocket)


Then there was throwing disc competition:
Me and Gryff were the judges, and Carissa won it from Arina (Xanthos Orinoco)


Of course we had water polo,the game finished on 0/0...


The sponsor of our games, Coca-Cola, orginized a new game, which calles "Try and get it" , which was won by Carissa.


My mom tried her hand in rowing, but dad won, as mom was very slow in learning it, but you know between us men, that's Women!
(Sorry Mom!)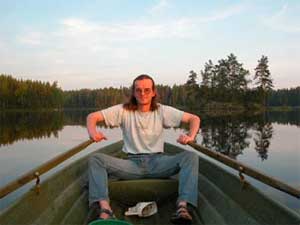 In the pulling competition the Rudgieri team won, but we got our victory very difficult,
I really had to hurry up to help Gryff with his struggle !


I won free style swimming with a slightest advantage, but must say that the competition was very tough!!!


Then there was a "catch the boat competition" which was won by Gryff!


As you see, we all won some of the disciplines,
so the press orginized the photo session of the winners,
how do you like us?

That's me, Amigoh Gryffin (Xanthos Gryffindor)


Carissa (Xanthos Carissima) Arina (Xanthos Orinoco)


Fred (Xanthos Pickpocket) Gerda (Onore D'Alon Gerda)


Katya (Onore D'Alon Gautier)


The press also took the photo of the Xanthos team:


When the evening was coming, we made a barbecue competition with the prize for the best cook, which was won by mom!


The winning prize was my kiss, no wonder she did her best to win it !!!


After the finish of our Olympic Games, we of course had just some time for fun.

As perhaps you might know , my brother Gryff likes to play all the time.
First he tried with ball, but unfortunately it was much to small for him,
so he got all sad and decided to start "catch me" game with Carissa...


Me & Gryff,like swimming the most, and Finland is the best place to swim...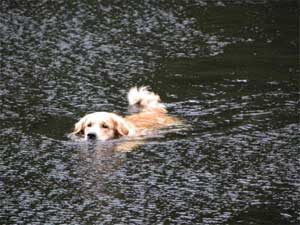 Our sister Carissa, is a very beautiful girl, and as all girls do, she loves to look at herself in the mirror.
But in Finland she used the water instead ....


So, the time past very fast,and the autumn came to Finland, and with its arrivial we had to go back home....


My friends went back to Russia, we took a last shot together, but we all look rather sad, don't we?


BUT! We will be back!
And to be honest, I think we are lucky family, and have a great life whole year around!

Hope you enjoyed my stories,
With love, Amigoh

Top